Vienna Symphonic Orchestra
VIENNA MIRx PERNEGG MONASTERY
Regular price
R 1,800.00
R 0.00
Unit price
per

Convolution Reverb Extension for Vienna Instruments & Vienna Instruments Pro
MIRx is a convolution reverb extension for Vienna Instruments and Vienna Instruments Pro based on Vienna's revolutionary MIR (Multi Impulse Response) technology. They offer a convenient and affordable way to integrate the stunning acoustics of renowned concert halls, sound stages and churches directly into the Vienna Instruments and Vienna Instruments Pro players.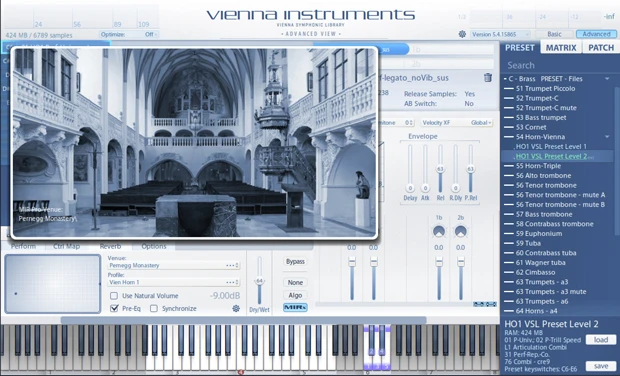 Using pre-configured Multi Impulse Responses from Vienna MIR Pro, each instrument or ensemble in your Vienna Instruments arsenal will find its perfect position on stage at the touch of a button. Simply turn on the MIRx option in your player's reverb window, select one of the presets for your loaded instrument and it will be placed and aligned at the appropriate spot on the stage. Creating a perfectly balanced orchestral sound has never been easier.
The Location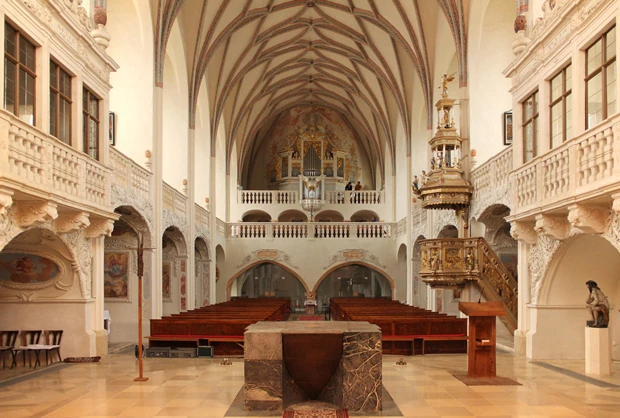 MIRx Pernegg Monastery features spatial models of the 16th century monastery church of Pernegg, a small village situated in the north of the "Waldviertel" region (Forest Quarter) of Lower Austria, near the Czech border. Its five-sided choir apse and nave that is unencumbered by pillars contribute to the extraordinary acoustics of this architectural rarity, enveloping your instruments in a vast 3.8 seconds of magnificent ambience.
MIRx Pernegg Monastery comes with over 400 individually handcrafted and masterfully pre-EQ'd presets, for all available Vienna Instruments and ensembles, that can be placed at their ideal positions around the altar. Several instruments, such as choir, harmonium and some percussion instruments, also offer the option to be placed on the choir gallery in the back of the nave, behind the microphone, adding timbral depth and variety to the overall richness of this space.
Vienna Instruments 5.3.13160 or higher, or
Vienna Instruments PRO 2.4.12517 or higher
PC Windows 7 (latest Service Pack, 32/64-bit), Intel i5/i7/Xeon
Mac OS X 10.8 (latest update), i5/i7/Xeon
4 GB RAM (8 GB RAM recommended)
ViennaKey (Vienna Symphonic Library USB protection device) or other USB eLicenser (e.g., from Steinberg or Arturia)
eLicenser Control Center software (get the latest version from www.eLicenser.net)
Other configurations may work but are not actively supported.
Recommended
PC Windows 7 (latest Service Pack, 64-bit), Intel i5/i7/Xeon
Mac OS X 10.9 (latest update), i5/i7/Xeon
Fast separate hard drive (7200 rpm or SSD drive)
12 GB RAM or more
AU/VST/AAX Native/RTAS compatible host (also works stand-alone)
RTAS version requires Pro Tools 7.3 or higher
AAX version requires Pro Tools 10.3.5 or higher
88 key master keyboard
Product activation
This Instrument requires an eLicenser compatible Key for activation of the software (by Steinberg, formerly Syncrosoft)!
This USB protection device is not included in the box of this collection, it is a separate item you have to buy additionally. Each eLicenser dongle can store many product licenses - so it has to be purchased only once.
Additionally an internet connection on any computer is required to authorize the product.
VIENNA MIR Extension
---