Vienna Symphonic Orchestra
SOLO STRINGS II
Regular price
R 1,310.00
R 0.00
Unit price
per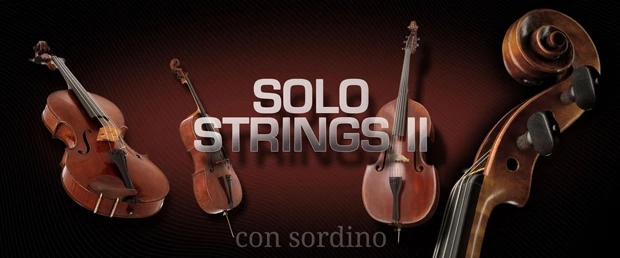 With gentle instinct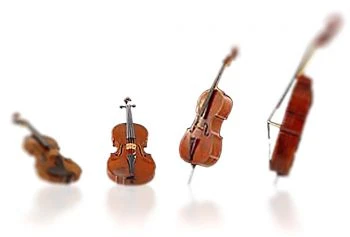 This Vienna Instruments Collection expands VSL Solo Strings I with completely new, sensitive playing styles. Solo Strings II contains many playing techniques from the first collection, which are now played here "con sordino" (with mute).
By putting on the damper, the transmission of vibrations from the strings to the resonance box is reduced and the sound is darkened. The muted instruments impress with their delicacy in solo passages, but they also blend in fantastically with a multitude of musical styles and enrich the timbre with a new overtone structure.
Only wooden dampers were used, as only this type of damping is perfectly adapted to the bridge of the instrument by the instrument maker. The Solo Strings II Collection offers numerous facets of muted short and long tones, crescendo and diminuendo variants, but of course also the unique interval performances such as legato, portamento and trills. In addition, the performance Legati was recorded with very long tones and each pitch and volume with twenty-four variants, so that they can also be used with slow passages without any problems. An additional effort that was worth it!
With Christian Eisenberger, Katharina Traunfellner, Rubén Dubrovski and Martin Deuring, four artists are at work who not only master their instrument, but also know exactly what is important after years of recording for the Vienna Symphonic Library and their internationally acquired routine. Your performances in the Silent Stage stay alive in this Vienna Instrument. Sensitive and clear, exact and homogeneous, technically perfect and of convincing musicality.
Instruments: violin, viola, cello, bass
Scope of the library
Standard Library: Samples 18,674 | Download size 19.3 GB | Installed file size 31.0 GB
Full Library: Samples 43,103 | Download size 19.3 GB | Installed file size 31.0 GB
Purchasing a VSL library also entitles you to download the Vienna Instruments software player free of charge, which contains the Vienna Ensemble mixing and host software.
PC Windows 7/8/10 (last update, 32/64-bit), Intel Core 2 Duo or AMD Athlon 64 X2

macOS 10.10 (last update) or higher, Intel Core 2 Duo

2 GB RAM (4 GB recommended)

free hard disk space according to the following 

 

table of space requirements
Other system configurations can work, but are not actively supported.
Recommended
PC Windows 7/8/10 (last update, 64-bit), Intel i5 / i7 / Xeon

macOS 10.12 (or higher), Intel i5 / i7 / Xeon

4 GB of RAM

SSD (M2, Sata 6 or USB3 / 3.1 UASP support) or separate HDD (7200 rpm or faster)

AU / VST / AAX compatible host program (also runs stand-alone)

AAX version requires Pro Tools 10.3.5 or higher

88 key master keyboard
This product requires activation!
This can either be done on your computer (without additional hardware) or alternatively on an iLok USB dongle that can be purchased separately . The iLok USB dongle can be plugged into any computer in order to use the protected software on several computers. Your licenses can be managed as you like using the iLok License Manager and protected against loss or theft by additional insurance ( Zero Downtime with TLC ).
To activate the product you need an internet connection on any computer and a free user account on www.ilok.com . Use the Vienna Assistant to download and install your software products and sample libraries authorized via iLok  .
Please check with the software manufacturer which iLok version is required as a minimum if you want to use a hardware iLok!
---