Vienna Symphonic Orchestra
BIG BANG ORCHESTRA GANYMEDE
Regular price
R 3,230.00
R 0.00
Unit price
per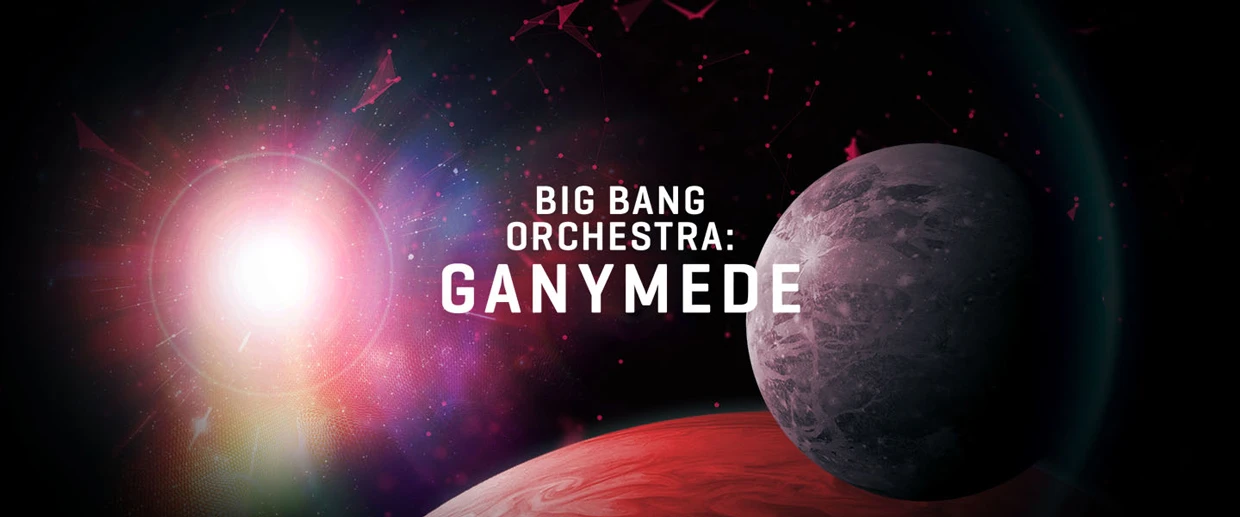 Big Bang Orchestra: Ganymede - Choirs
Individual ensembles: soprano, alto, tenor, bass

Several tutti patches

Tutti FX: chords, clusters, cluster glissandos, screams, etc.

Many microphone positions with additional "close" mics
Powerful voice
With their mythical power, choirs have always contributed to breathing life and soul into pieces of music and making them sound even more magnificent. The choirs of the Big Bang Orchestra were created with exactly this intention. With the choir of the Synchron Stage Vienna an ensemble was available for BBO: Ganymede, which brought all its experience with recordings for many film and game productions. His style is clear and yet of high emotional quality, with the reduced vibrato often required in contemporary film music.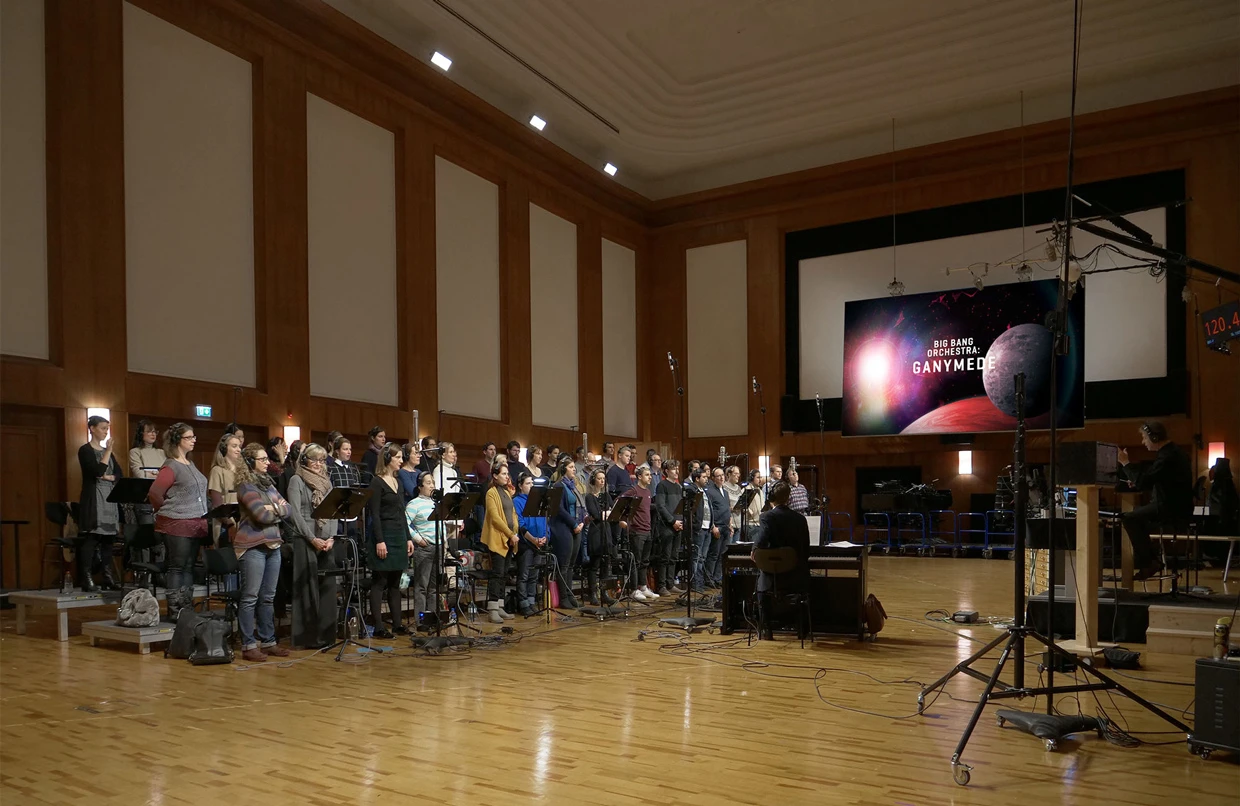 Tutti and SATB
BBO: Ganymede contains the individual classical ensembles soprano, alto, tenor and bass as well as some tutti patches. The latter are available in different versions in order to be able to realize quick arrangements easily without having to deal with detailed voice guidance.
"Tutti Choir" contains all four ensembles layered on top of each other in a mighty patch

"Male / Female" provides the two male ensembles in the lower octaves and the female ensembles in the high octaves of the keyboard.

"Choir Stacked" distributes the ensembles on the keyboard according to their natural range, with fading from the lowest to the highest registers.

"Tutti Effects" contains major and minor chords, clusters, cluster glissandos, cluster building blocks and screams. The clusters contained here correspond to the Cluster A and B patches of "Big Bang Orchestra: Black Eye", which were played there by strings, brass and woodwinds. In combination of both modules, homogeneous and gripping overall clusters can be realized.
Articulations are available in staccato, sustain, espressivo, real legato, sforzato and various crescendos (swells).
Mixer presets
As with all other modules of the Big Bang Orchestra, the ensembles of Ganymede were recorded with a variety of microphones so that you can intervene to shape the sound at any time using the internal mixer of the Vienna Synchron Player. In principle, the spatial placement of the ensembles is very easy to manage by clicking on a preset name. There is a choice of different "room mixes" (stereo mixes by combining different microphone signals), Decca Tree, Surround to Stereo and surround presets for 3D audio applications. In the "Processed" category, mixer presets such as Cathedral, Soft Canon, Compressed, Bass to the Middle and many more are available. Thanks to the consistent miking in the large hall of the Synchron Stage Vienna, the choirs of the Big Bang Orchestra fit together:
Microphone setup
Main (Decca tree stereo)
Main (Decca tree center)
Main surround stereo
High stereo
High surround stereo
Mid stereo
Soprano close
Alto close
Tenor close
Bass close
Size of the library: File size of the download 3.6 GB | Installed file size 7.8 GB
System requirements
PC Windows 7/8/10 (last update, 64-bit), Intel Core 2 Duo or AMD Athlon 64 X2

macOS 10.10 (last update) or higher, Intel Core 2 Duo

SSD (M2, Sata 6 or USB3 / 3.1 UASP support) for the sample content

8 GB RAM (16 GB or more recommended)

AU / VST / AAX Native Compatible Host Program (AAX version requires Pro Tools 10.3.5 or higher)
Other system configurations can work, but are not actively supported.
Recommended
PC Windows 7/8/10 (last update, 64-bit), Intel i5 / i7 / Xeon

macOS 10.12 (or higher), Intel i5 / i7 / Xeon

16 GB RAM or more, depending on your registered products

88 key master keyboard
This product requires activation!
This can either be done on your computer (without additional hardware) or alternatively on an iLok USB dongle that can be purchased separately . The iLok USB dongle can be plugged into any computer in order to use the protected software on several computers. Your licenses can be managed as you like using the iLok License Manager and protected against loss or theft by additional insurance ( Zero Downtime with TLC ).
To activate the product you need an internet connection on any computer and a free user account on www.ilok.com . Use the Vienna Assistant to download and install your software products and sample libraries authorized via iLok  .
Please check with the software manufacturer which iLok version is required as a minimum if you want to use a hardware iLok!
---