Martinic
AX BUNDLE
Regular price
R 6,040.00
R 0.00
Unit price
per
Step into the vibrant era of the 80s and experience the authentic essence of that iconic time with our meticulously crafted AX73 Synthesizer and AX Chorus effect. This exceptional bundle not only grants you access to these exquisite plugins but also includes an extensive collection of over 1200 presets meticulously designed by renowned sound designers and producers.
The AX Bundle includes full licenses for the following products at a discounted total price:
The Martinic AXFX AAX/AU/CLAP/VST 8-unit effect rack plugin is based on the "external" effects from our flagship AX73 synthesizer. The AXFX lets you use these 8 versatile 1980s style effects on any synth, guitar, vocals, or other audio source.   It was meticulously crafted using our trademarked ACE modeling technique, delivering an authentic 1980s effect rack experience. This sound shaper boasts an impressive arsenal, featuring an easy-to-use preset manager, and a robust set of 8 essential effects that can be arranged in any order.
The AXFX includes over 100 presets designed by renowned sound designers such as Daniel Stawczyk, Charis Linos, and Solidtrax.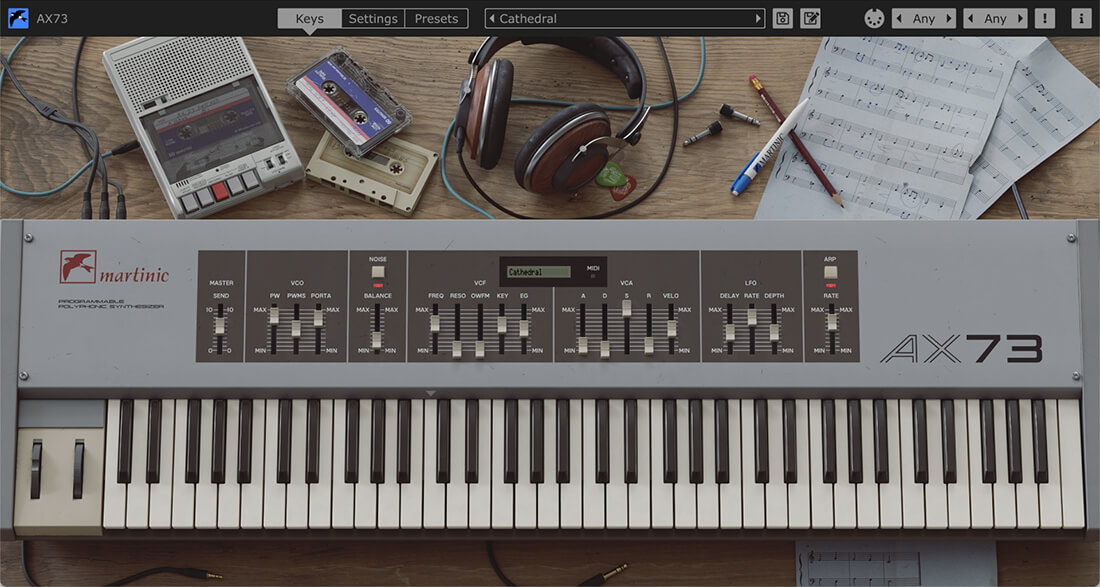 In 1986, the synth skies were studded with digital technology. That's why the original AX73, with its proudly all-analog signal path ended up flying under the radar. Martinic has taken what was great about the original AX73 and elevated it into a powerful, flexible software instrument that fits right into the modern producer's lineup of go-to synths.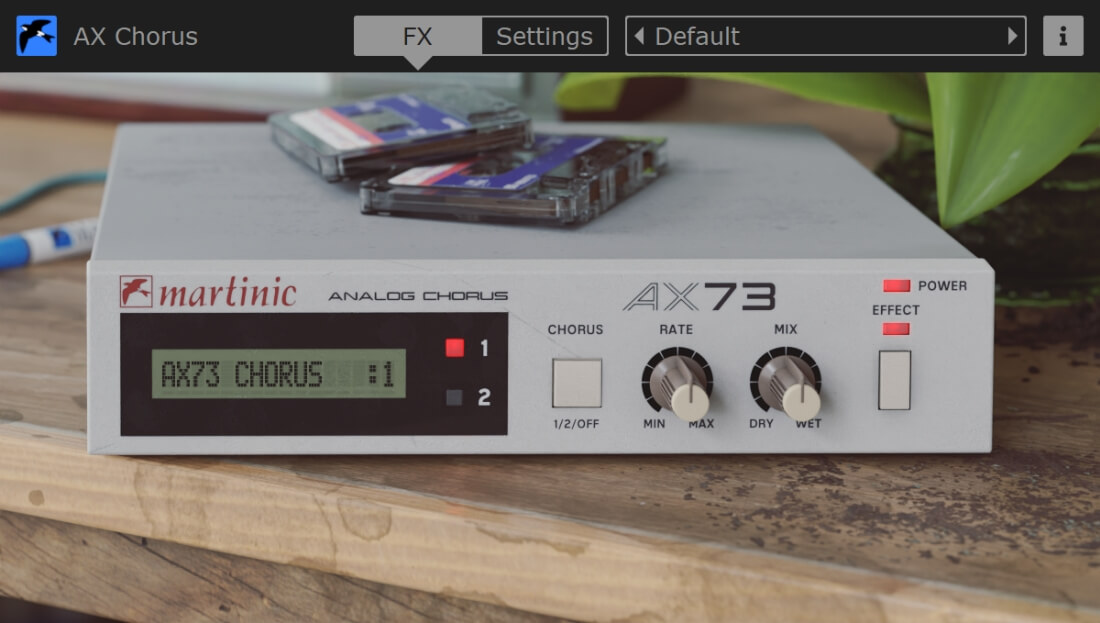 The AX Chorus is based on the ACE modeled MN3009 Bucket Brigade (BBD) chip found in both the AX73 and AX60 synthesizers. We developed our plugin with the chorus 100% the same as the mono input versions found in the original synthesizers and then added the option of making it a stereo effect.
100+ exceptional presets from sound designer [19] that will enhance your music productions.
100+ Synth presets designed by Heat Audio.
100 Synth Presets by designer Daniel Stawczyk of Status
100+ Synth Presets from designer Saif Sameer
Get creative with 85 Synth Presets by Solidtrax
AX73 Legacy Collection
Get the presets that were the default factory sounds of the original AX73!  Included in AX73
Doctor Mix Collection
Download a collection of presets designed by the synth guru himself! - Included in AX73
---